The renovation and upgrading project of public service facilities in Badaling Great Wall scenic spot started this October
|
ChinaNews
|
2020-10-24 15:47:24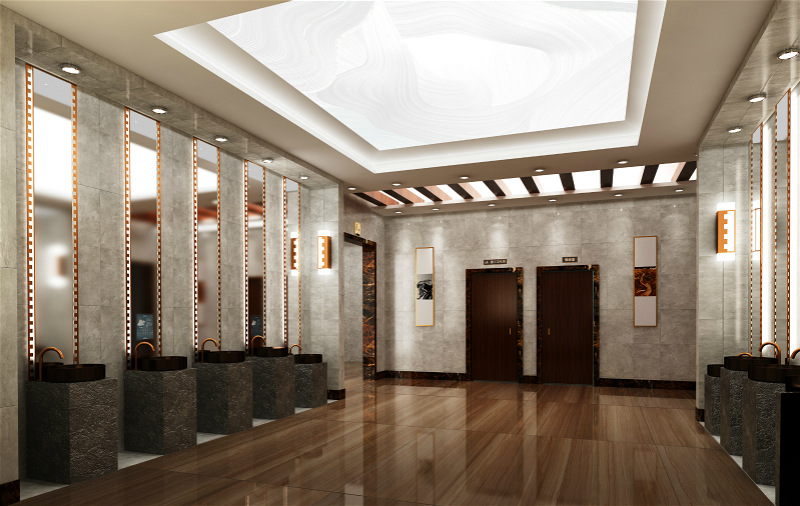 Design sketch of the toilets
As an important part of the ecological environment construction of Badaling Great Wall, the renovation and upgrading project of toilets in the scenic area has started this October, which means that the public service facilities of Badaling Great Wall scenic spot will be newly upgraded. This will also contribute to the building of the the Great Wall culture belt.
For a long time, to protect the Great Wall, which is a world cultural heritage, Badaling Great Wall scenic spot has been taking measures to protect cultural relics of Great Wall, and constantly improving the level of public services. This time people will upgrade two public toilets at the scenic spots of West Gate and the ancient Great Wall. The new toilets will be reformed and put into use in January 2021.
The Badaling Great Wall, as one of the most beautiful parts of the Great Wall, is well received by tourists both at home and abroad. For a long time, Badaling Great Wall scenic spot follows the principle of attaching equal importance to cultural heritage protection and ecological conservation. In this upgrade operation, the usable area of toilets is increased, the service facilities are provided, the sense of science and technology is enhanced, and the cultural elements of the Great Wall are added. And that embodies the concept of ecological and environmental protection.
In recent years, it is an important part of the environmental reconstruction project of the Great Wall to endow the landscape and facilities with cultural elements. The Badaling Special Area Agency strives to make the culture more delicate, and does not let go of the details in the process of cultural dissemination. At the West Gate of the Badaling Great Wall scenic spot, a toilet with a cultural atmosphere will be built, and close service will be provided. It will bring a heartwarming tour experience for tourists and let everyone start "sailing" at the foot of the Great Wall.
It is worth mentioning that the toilet reconstruction of Badaling Great Wall scenic spot adopts environmental protection system, which can provide the most advanced scientific and technological services for tourists in the world. Besides, the toilet cleaning system is fully integrated into the garbage classification system of Badaling Great Wall scenic spot.
The Great Wall is a dazzling cultural heritage and precious wealth of the Chinese nation. It is the mission of every generation to protect the Great Wall. In this upgrade process of public facilities, staffs of Badaling Great Wall scenic spot adheres to the concept of protecting and inheriting human cultural heritage, contributing to the construction of cultural belt of the Great Wall, and practicing the concept of environmental protection, protecting ecology and protecting green waters and mountains.