Traditional brazier tells a new story
|
ChinaNews
|
2019-12-12 20:11:54
Speaking of brazier pots, people always think of Liugou naturally; and when they come to Liugou, tourists often like to order a brazier pot to enjoy the authentic taste of Liugou food. As one of the golden signs of rural tourism in Yanqing, Liugou brazier has been flourishing for more than ten years. Today, in the face of the ever-increasing quality needs of tourists and the international requirements of Yanqing to host the Winter Olympics, local people are constantly exploring and innovating. The traditional brazier is performing a new story of transformation and upgrading.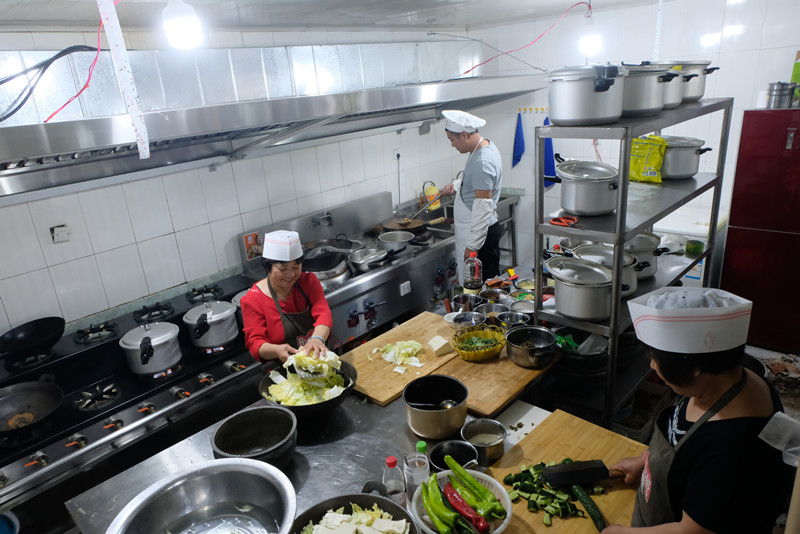 Preparing dishes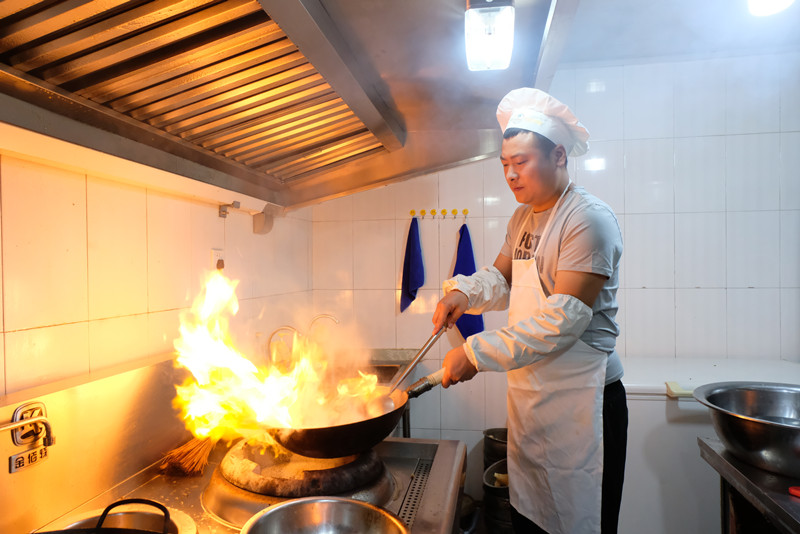 Stir frying
No. 22 courtyard of Liugou in Jingzhuang Town, which has been open for 8 years, is currently undergoing transformation and upgrading. The idea of transformation and upgrading came from Wu Gui, the son-in-law of the owner of the small courtyard, Wang Donglan. Wu Gui was born in the 1980s and has more than 10 years of working experience in the catering industry. In his opinion, the outside world is no less exciting than his hometown of Yanqing, so he quit his job and came back home to start business. After many inspections, Wu Gui took advantage of the reputation of Liugou brazier and replaced the original white meat with trotters, chicken feet, and fish, etc. on the basis of the traditional brazier. He also made innovations and improvements in environmental layout and promotion, then successfully launched chef's special called Liuhe Manor private hot pot, and opened in May 1 this year. "My son-in-law is smart and capable, and now he is the pillar at home!" Wang Donglan watched the guests in the house with a smile.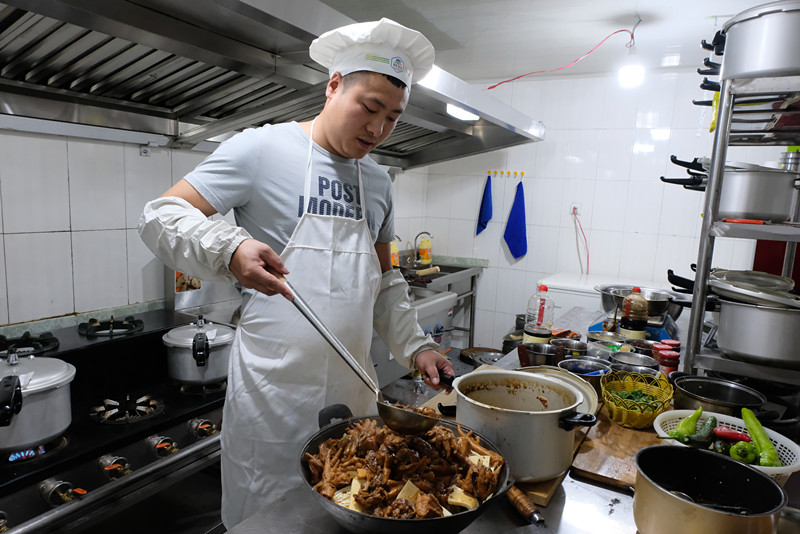 The dishes are ready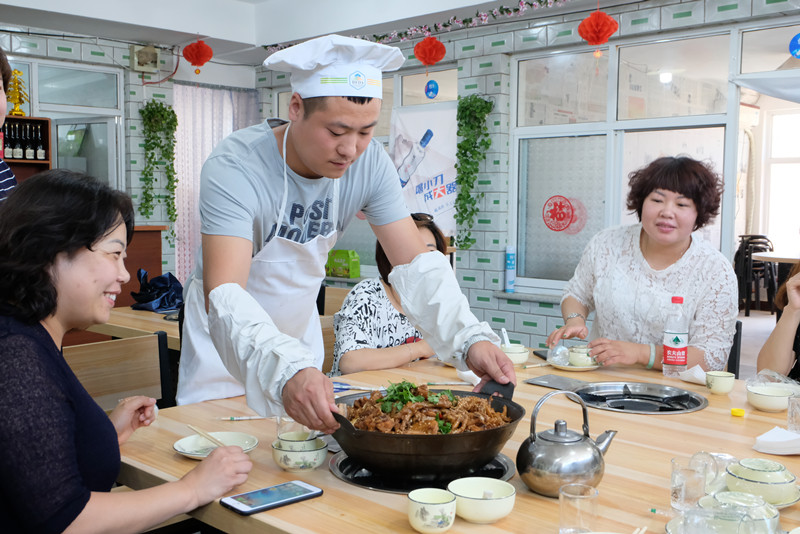 Dishes are out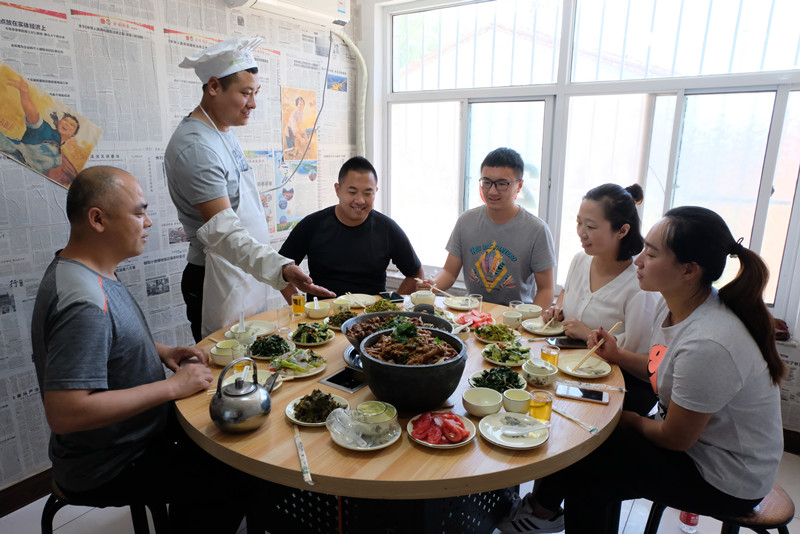 The chef is introducing dishes
For now, ordinary brazier pot costs 30 yuan per person and Liuhe Manor private hot pot costs 50 yuan per person. The price has increased a lot, but repeat customers have not decreased. Ms. Zhao, from Xicheng District, has come here for the second time. She said, "Although the price is higher, we think it is worthwhile. This brazier pot is more original and tastes better than the original Liugou brazier pot. It's great. This is the second time my friend and I have come, and I will recommend other friends to try it in the future. "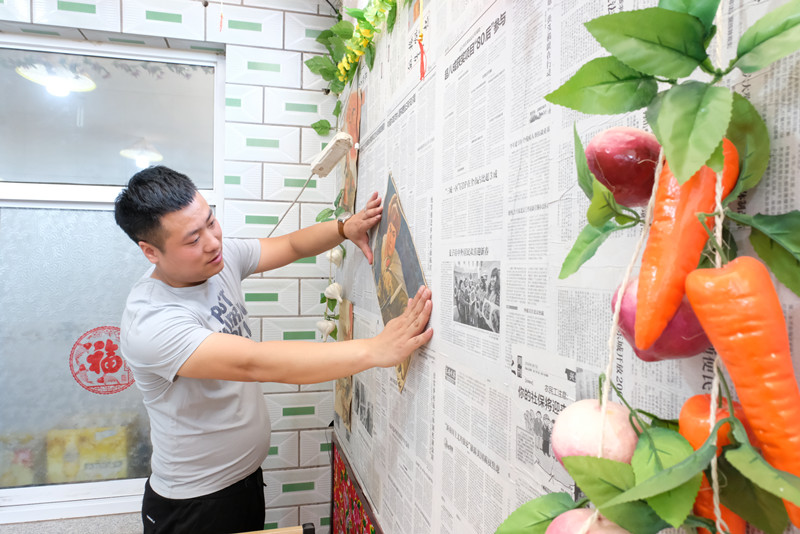 Setting restaurant layout